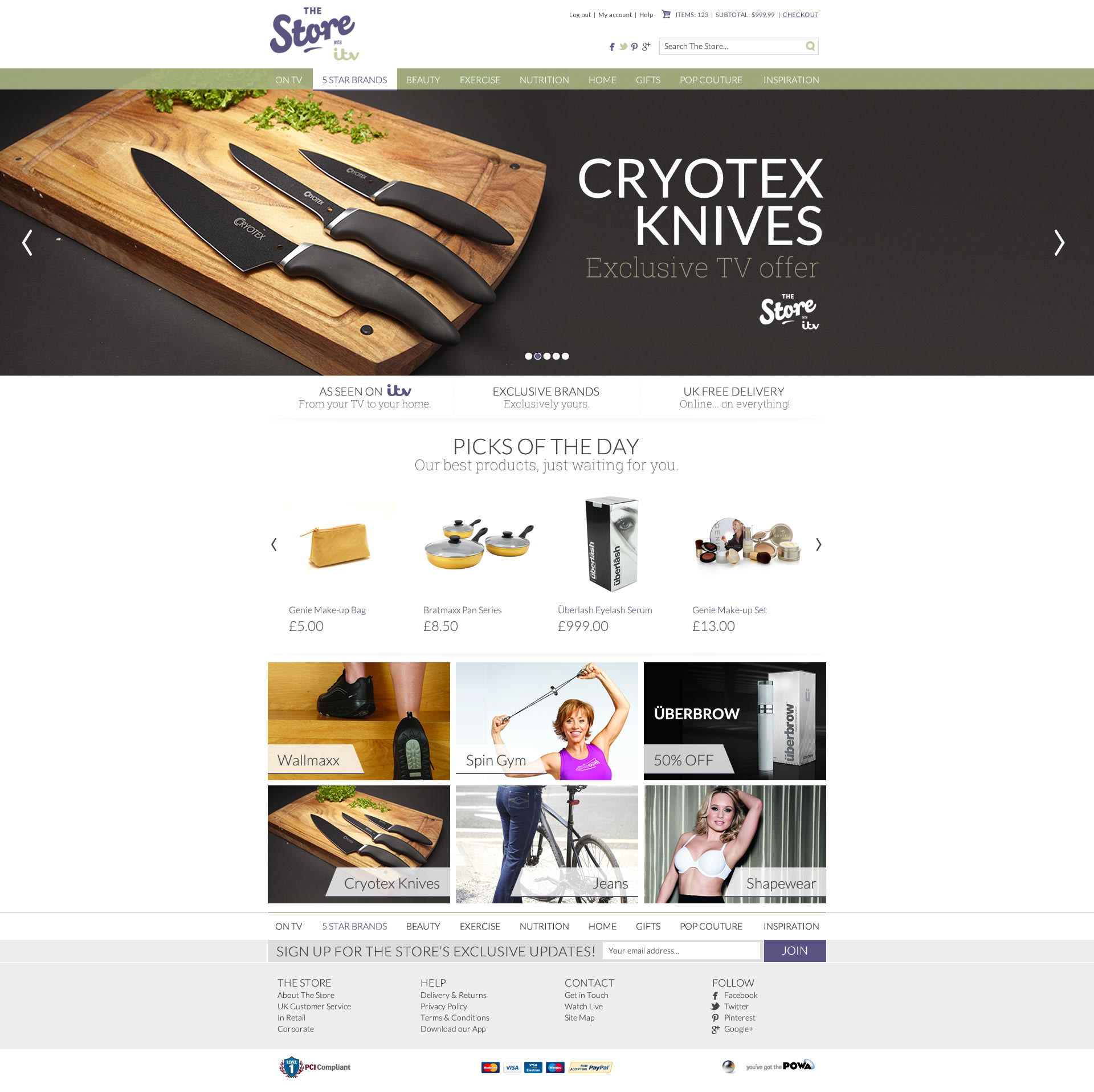 Online retail site offering a vast array of televised products from many different outlets
Dubbed the "chatmercial", The Store combines the format of a chatshow with home TV shopping in front of a studio audience. To that end, The Store needed to allow large quantities of product to be displayed cleanly and with impact.
The end result catered to this need, taking the existing branding and colour palette and creating a seamless yet subtle integration of product, content and aesthetic. We created the full suite of UI/UX wireframes and final eCommerce designs from home page to checkout process ready for development and build.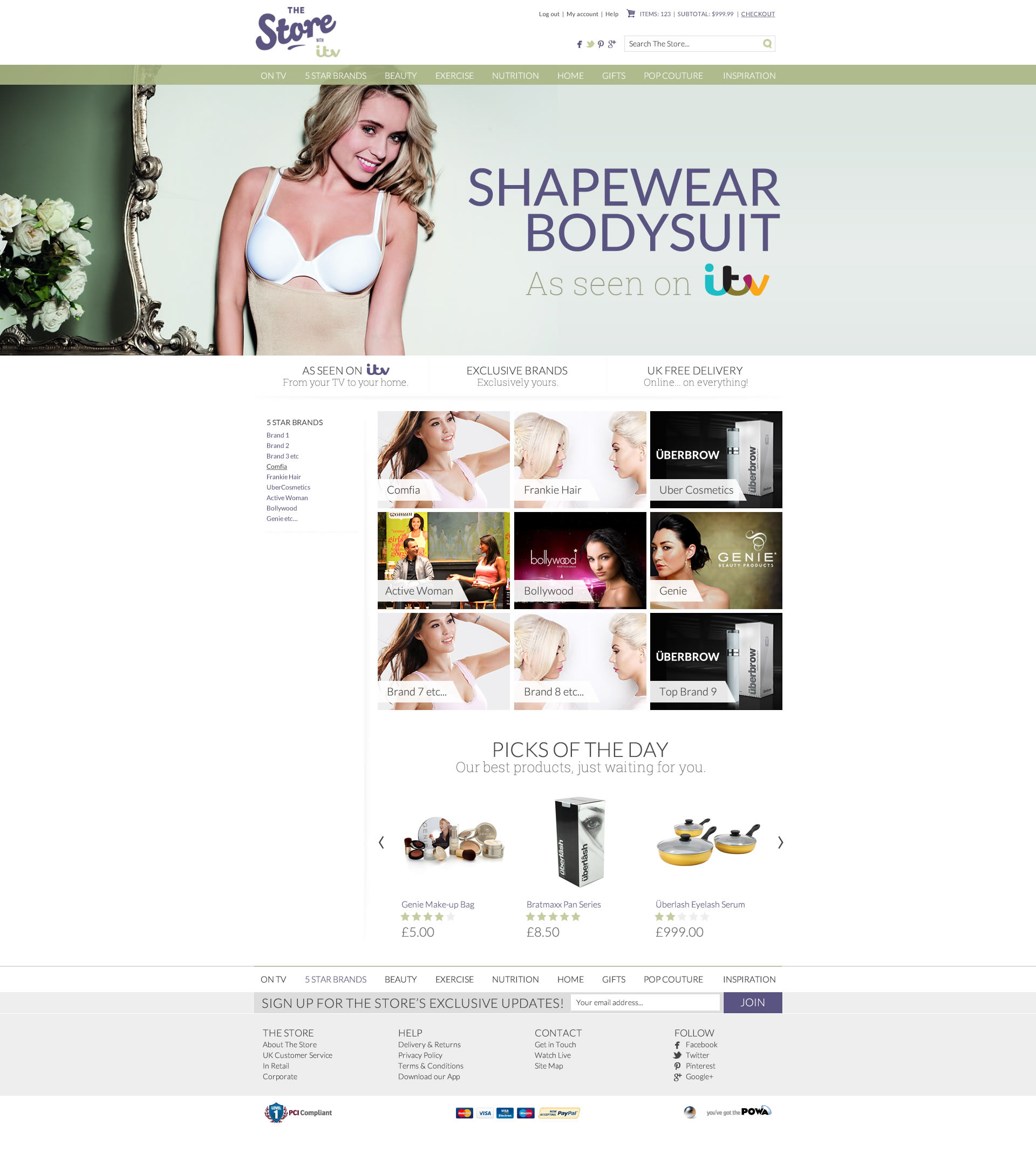 The website demanded a clean and easy to use design to guide users to the most recently advertised products