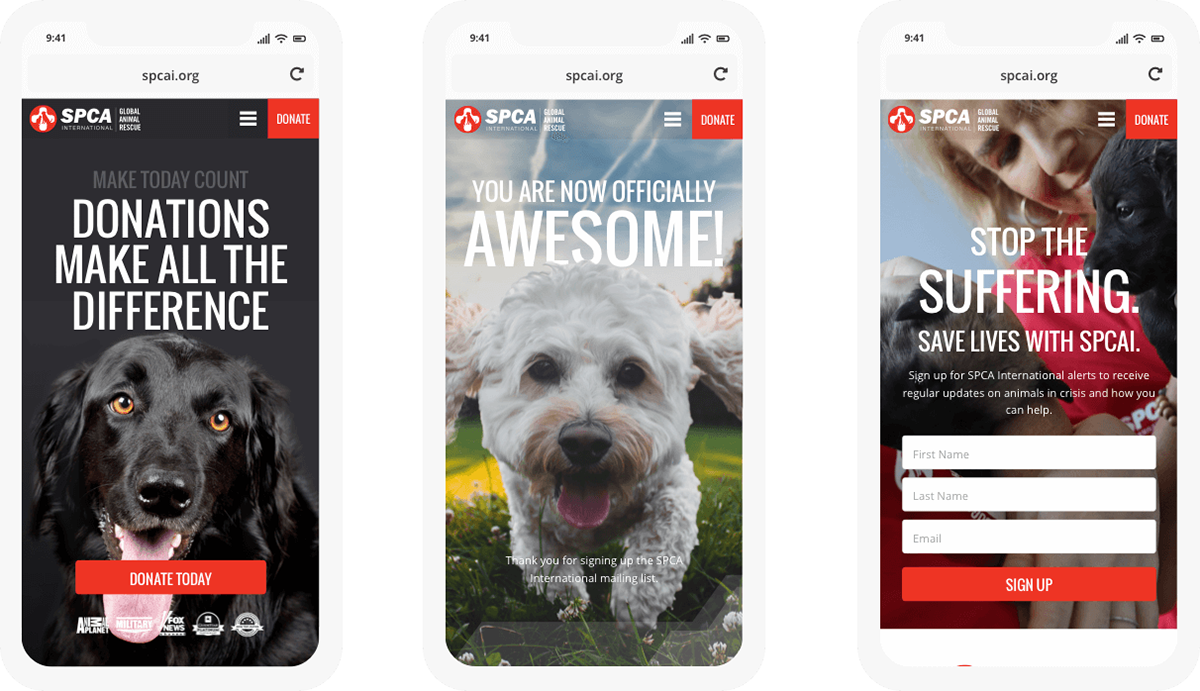 For the first time in more than a decade, SPCA International was ready to reinvent their online presence for 2020
SP
CA International is an international non-profit supporting local animal welfare organizations and programs worldwide, including shelters, dog and cat rescue operations, and wildlife rehabilitation centers. SPCAI also provides valuable educational resources to help people take action to improve the lives of their pets and animals in need.
Titan was brought in by digital studio Black Antelope to redesign the website from top to bottom, with an optimised mobile experience, a complete overhaul of the site's content and layouts, and a much more intuitive and engaging experience for their supporters and donors.
SPCAI advance and protect the well-being of animals at an international level
The end result is a beautiful new Wordpress website that is engaging, effective in communicating the accomplishments of SPCAI, and flexible and robust enough to support the organisation as they expand operations helping animals in need and most importantly, easy and obvious guidance for donors to make their donations to allow SPCAI to continue their wonderful work across the globe.