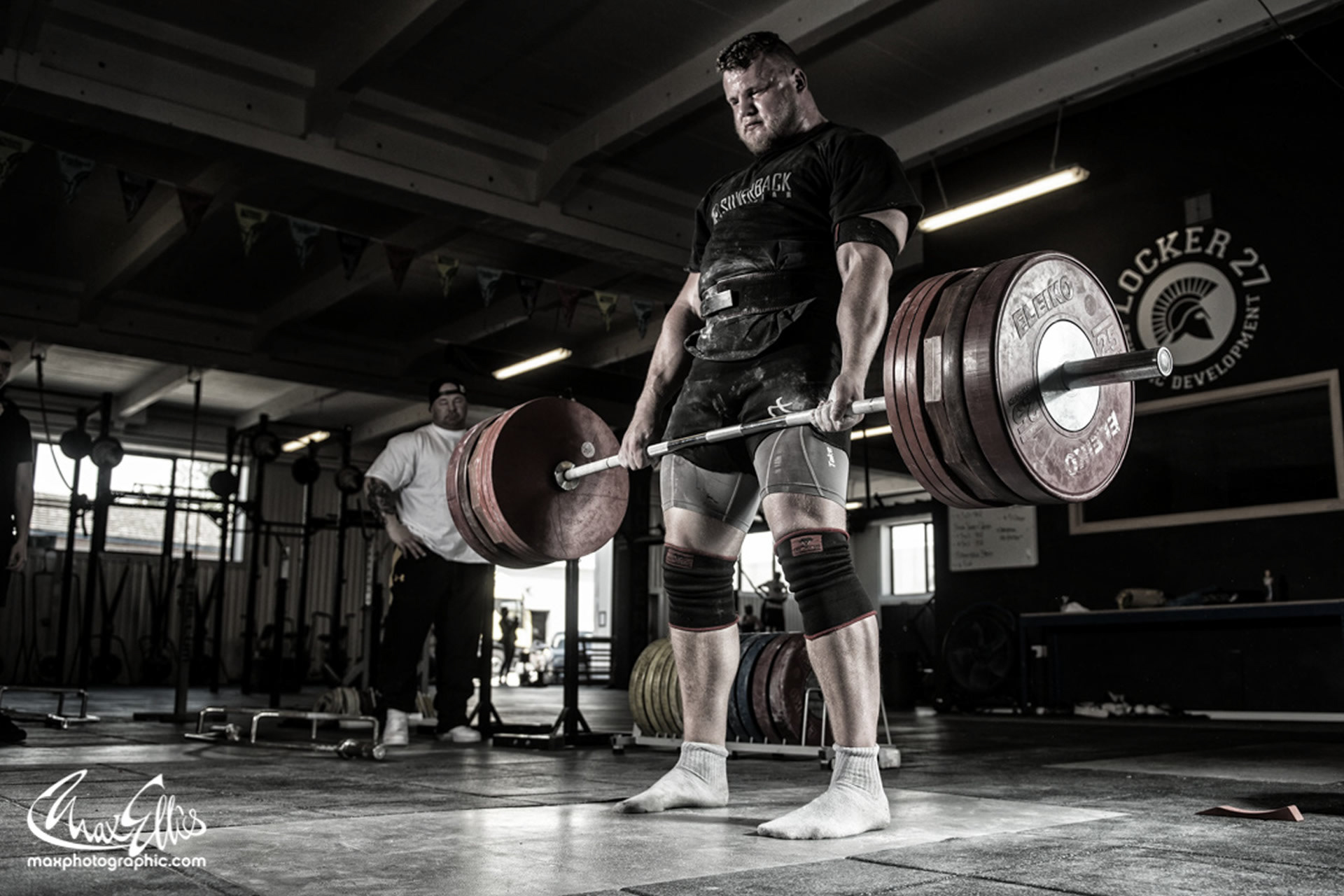 Brand, web and print concepts for up and coming strength athlete and Scottish hero
While this project sadly didn't go beyond the pitch phase despite initial excitement and reception, we're very proud of the work and effort put into the concepts as it was inspired by a strongman enthusiast, driven by the sport itself and included photography by none other than renowned fitness photographer 
Max Ellis
. A passion piece bar none for everyone involved in the pitch.
Nicknamed the Albatross, Tom Stoltman is one of, if not the premier u23 Strongman athlete in the world, a local lad from Scotland who is well on his way to rival the very best strongman competitors in the world, having already competed alongside the biggest names in the sport such as Brian Shaw and Mark Felix in the 2017 World's Strongest Man tournament.
Tom has also been vocal recently that he is on the autistic spectrum, and wants to show that anything is possible with enough focus, determination and dedication. To that end, Titan Designs was approached by one of Tom's contacts and huge fan in her own right to create a completely new and original brand identity for Tom, something to inspire others and bring awareness to both Autism and Strongman itself.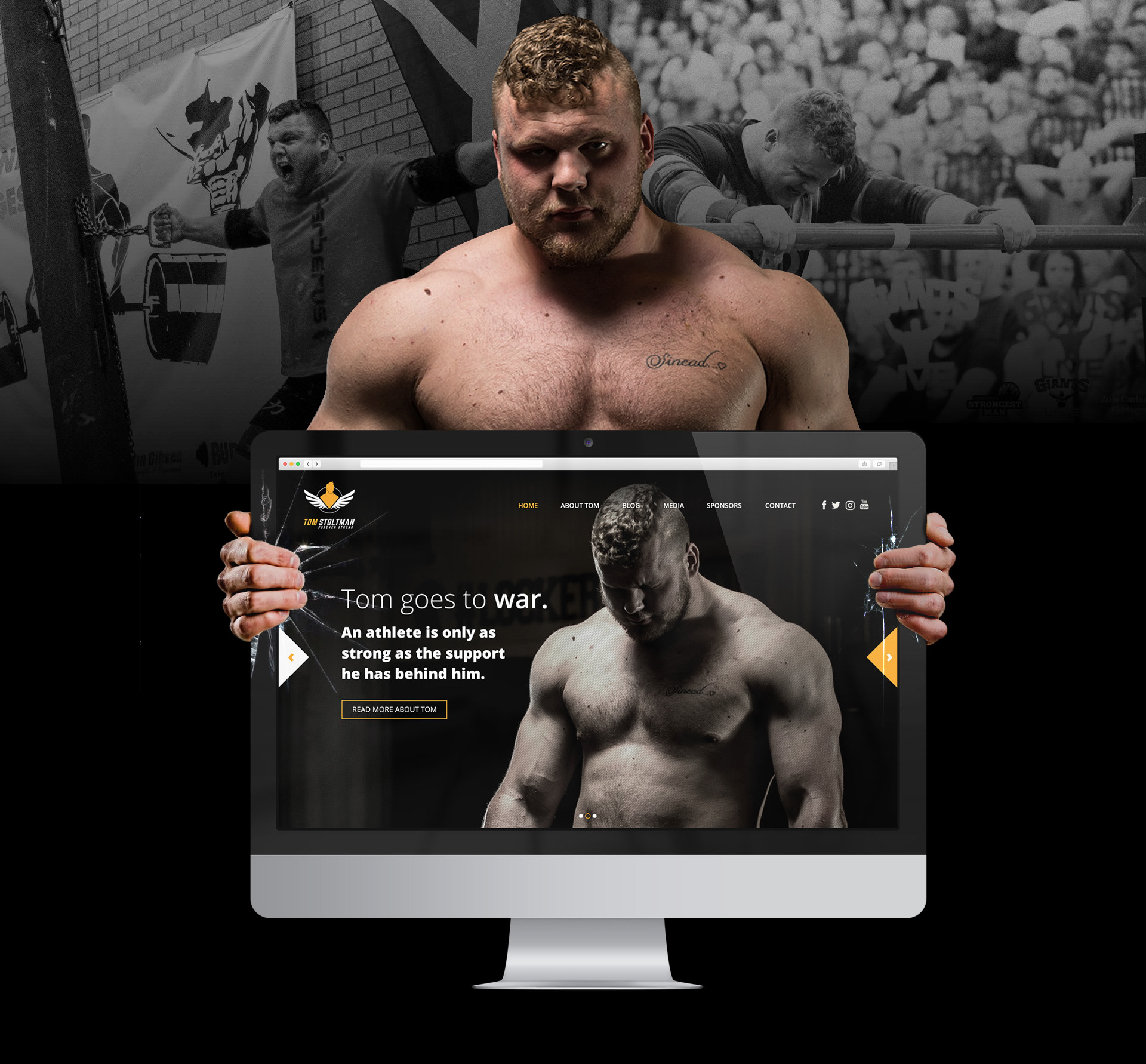 Incorporating several facets and trademarks of Tom into the new look
The initial task was to create Tom's new logo, but this was more taxing than a typical brand because the aim was to incorporate a multitude of crucial elements associated with Tom, including:
• the wings of an albatross to denote his nickname

• the atlas stone representing his best event 
• Tom himself!
In addition, while the the initial brief for a colour scheme were based on his favourite Scottish football team, in the end we decided to incorporate the colour of his favourite flower, a symbol for family and friends he had lost in recent years. All the while focusing on a simple but instantly recognisable and unique branding element that would represent Tom in social media, his own website, merchandising and beyond. The scope of vision was endless, going as far as potential for illustrated children's books and a superhero mascot version of Tom to reach out to the autistic community and the next generation of young strongmen and women in general.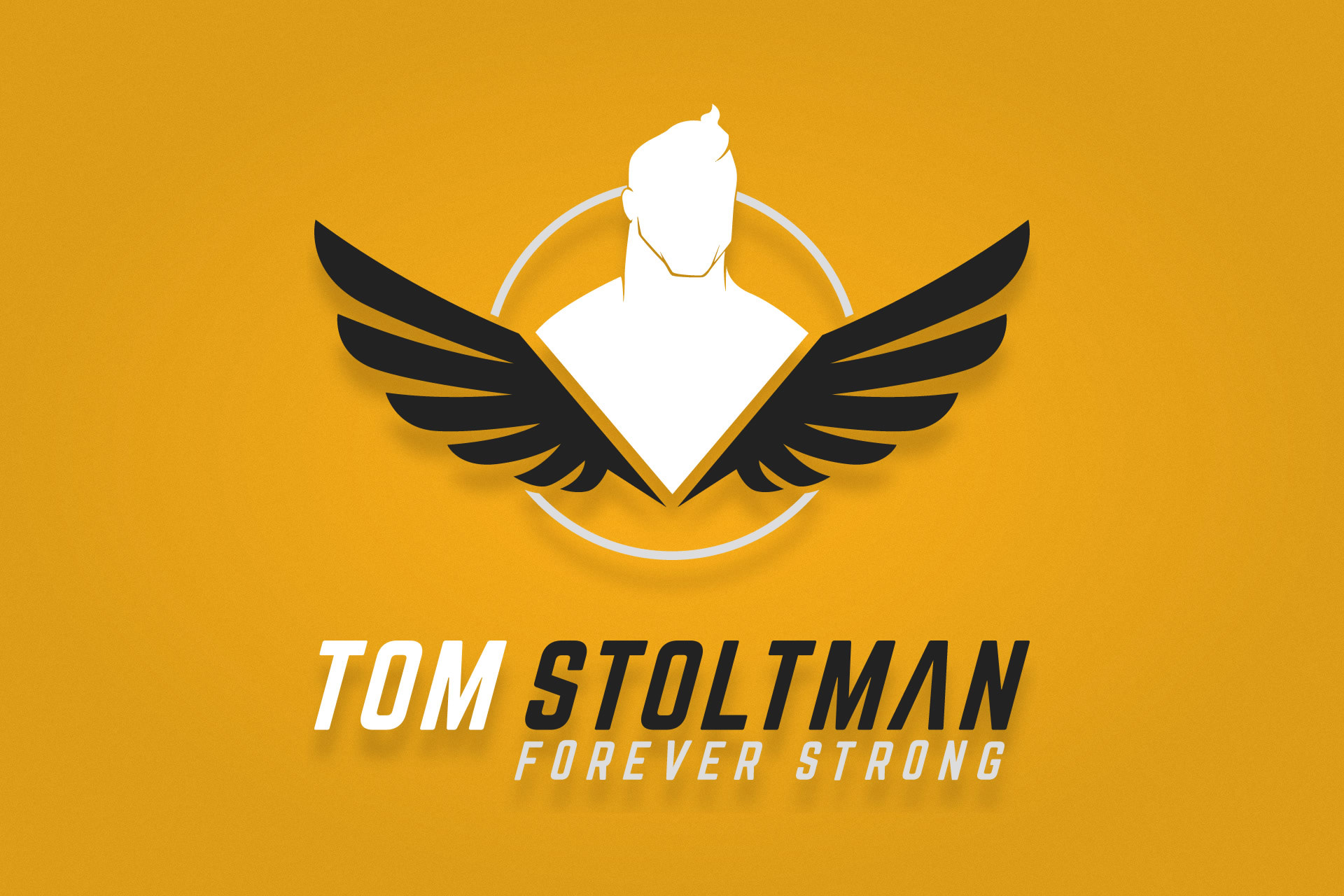 Full concept pitch for merchandising strategy
The finishing touch to the brand was adding Tom's signature phrase as a strapline to the brand - 'Forever Strong'. Once the logo had been established, we moved onto concepts for apparel, merchandising as well as the online presence for Tom Stoltman - Forever Strong. We were fortunate enough to have access to a recent photoshoot created by one of his sponsors to create an immediate and impactful look to the design of the website. We look forward to Tom's return to strongman in the near future!