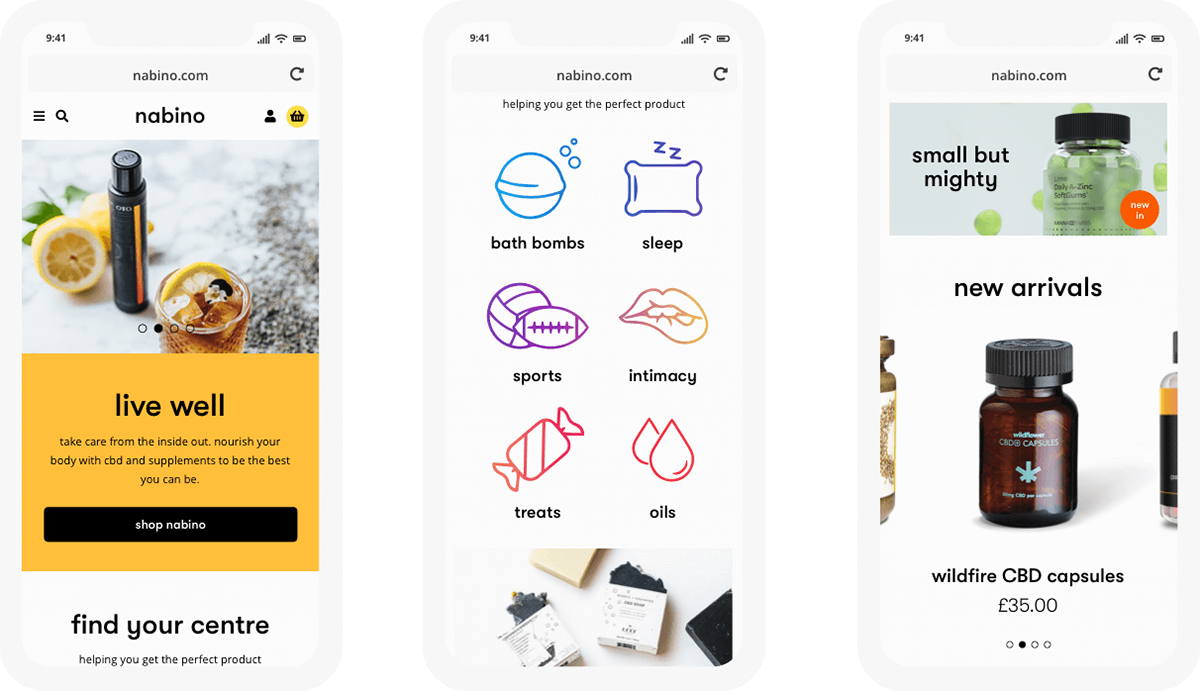 Nabino have carefully selected a natural range of premium CBD products for any situation and solution.
Having known and worked with owner and founder Shaan Mahrotri for many years, he contacted Titan seeking to create an online eCommerce presence for his new CBD brand, nabino. The CBD sector has its own challenges in marketing and branding, so the task was to create an engaging, dynamic and clean design that gave as much importance to educating and informing on the benefits and uses of CBD, as to a clear and simple method of directing customers through the checkout process. Our years of UI/UX experience in the eCommerce sector enabled us to quickly deliver well structured and balanced layouts from the initial homepage concepts right through to defining precise mockups for content heavy product detail pages.
This involved taking an existing brand and rich use of unique chromatography elements designed with print as a focus, and create a cohesive high impact website. Bold chromatography mixed with a pastel palette, bold typography and arresting photography were employed across the page set, whilst keeping the product and message at the forefront. 
The website designs were so well received, we were further tasked with creating packaging for the new product range in line with the new look and feel of the site, taking the same assets and applying that branding across their line of box and package artwork, delivering bespoke high quality print templates for future use.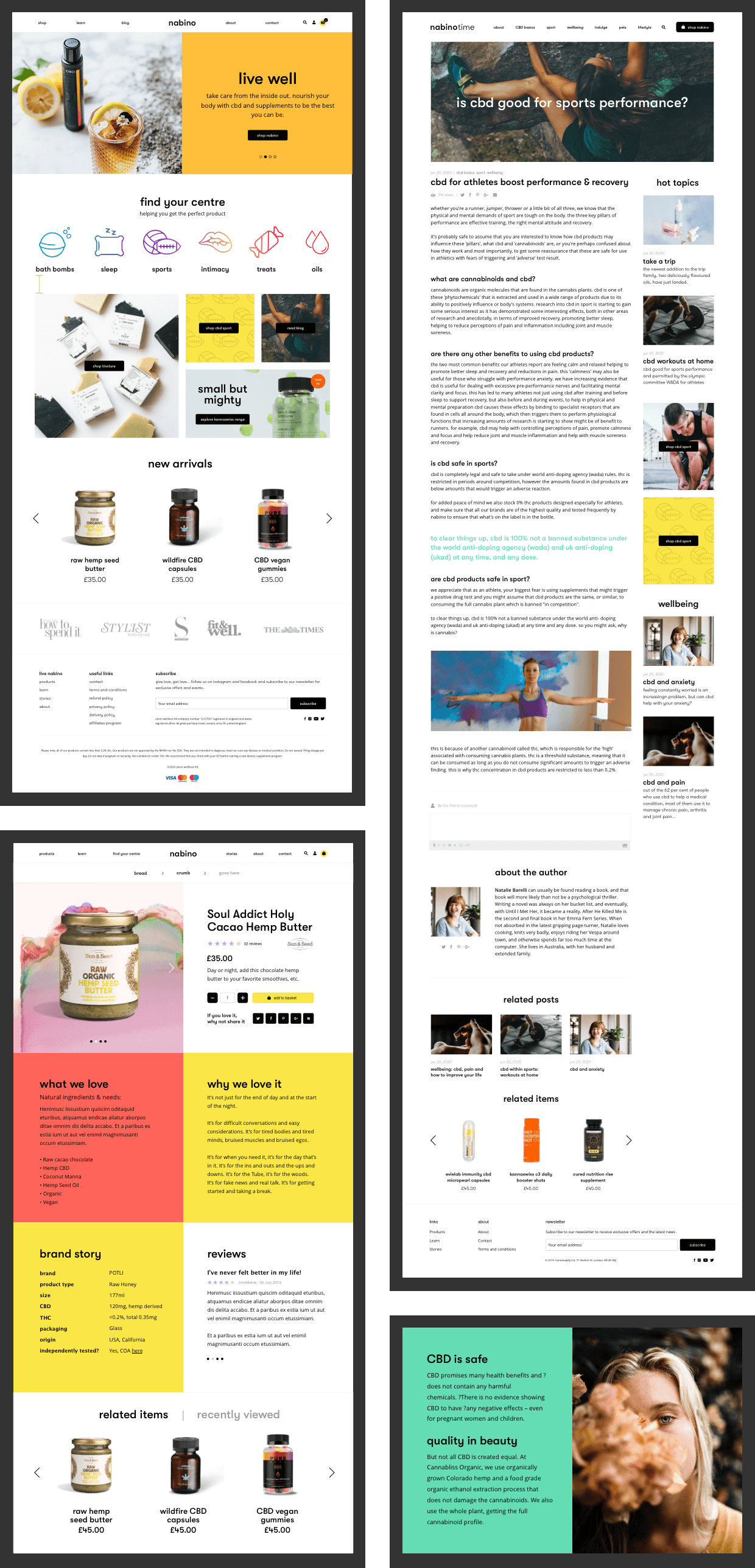 Have known and used Leo since 2008! Working with Leo is effortless - a quick grasp on concepts and delivery of exceptional ideas with very little revision required - and all within the committed deadlines. I can't recommend Leo [and Titan] highly enough due to the speed, the quality, the attention to detail and the effectiveness of the finished product in addition to post production support. Big Thanks!