Spec Fiction is one of the few US distributors for high end collectibles from the likes of XM Studios and Prime 1 Studio for Marvel, DC and many more 
Owner and founder Todd Johnson wanted to reinvigorate his established (but admittedly dated) online presence for Speculative Fiction Shop, while retaining some of the key character elements from the existing brand. This was a systemic upgrade, first providing a new vector based and updated version of the brand logo. From there, the focus was on modernising the style of the current responsive site while understanding the current limitations of the Shopify theme (in collaboration with Modika development to implement the changes)
. A darker palette, more focus on larger/bolder images to compliment the products, and a cleaner eCommerce experience were crucial.
This involved overhauling all pages from the homepage to promote key areas of product and category, to product detail which was revised to consolidate core content and bring more focus to the page and purchase path, to ensuring the checkout process was integrated seamlessly to reduce drops in checkout. All rounded off with updating over 4000+ product images of various aspect ratios, border colours and dimensions into a cohesive and consistent set, manually!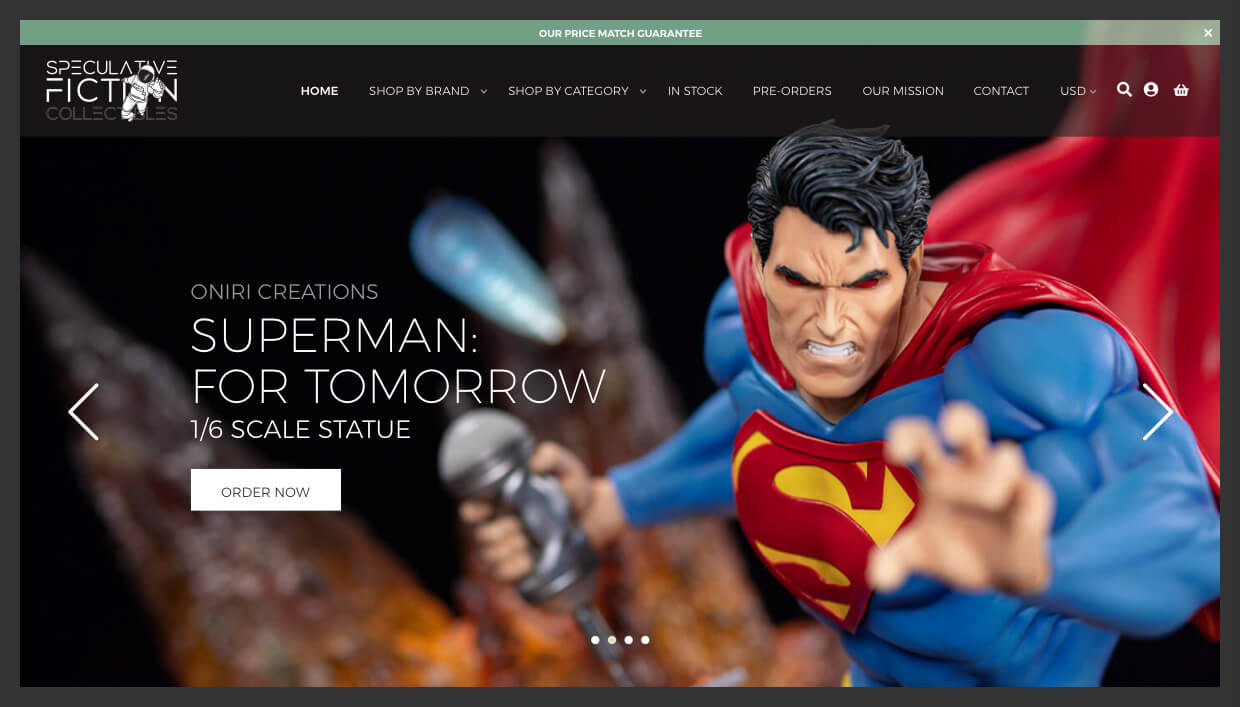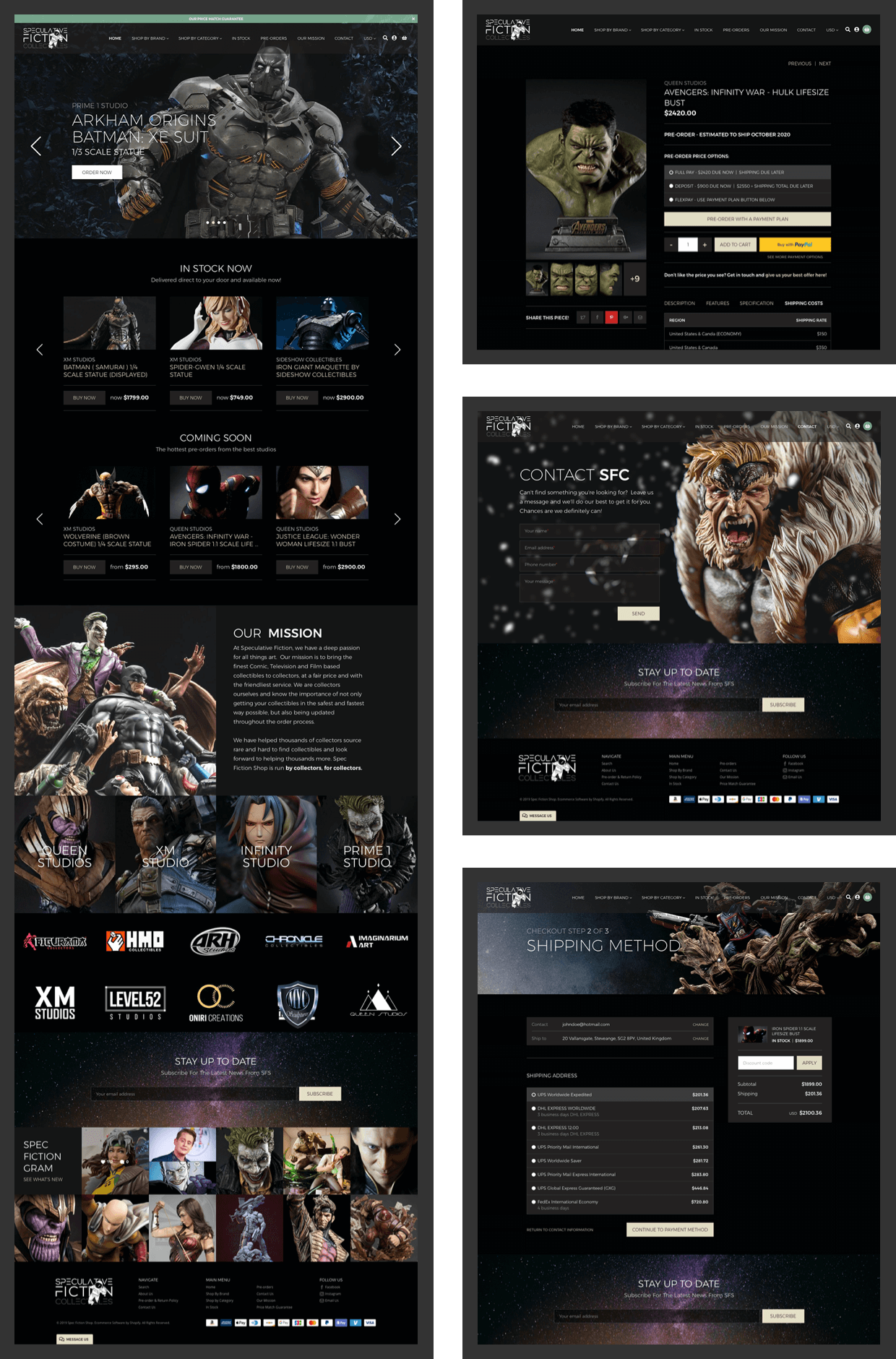 New vector mascots and marketing assets for social media and print
While updating the logo to a fully scalable and reusable vector asset, the Hal astronaut character was integrated into the logo itself, and taking the opportunity, a second variant version, Evil Hal was born. Galactic backgrounds, complimentary hero banners for Facebook and forum adverts were created to bolster the brand awareness and funnel customers to the new site. Todd was so happy with these creations, that they were used for event content and apparel such as t-shirts and hoodies as part of the Spec Fiction brand.