Updating our own brand for an organic and unique identity change
With the new year upon us, and a new location for the company, we wanted to revisit and re-brand the Titan Designs logo with a mascot. In recent years, we wanted to keep the corporate identity clean, minimal and more in a tone aimed to engage clients. As a result, some of the identity was lost, so this year's goal was to incorporate more personality and individuality into the brand, let the unique qualities we offer shine. To that end, we decided to look at introducing a mascot/symbol into the logo, while also revising the type itself around that image. So we found ourselves a titan.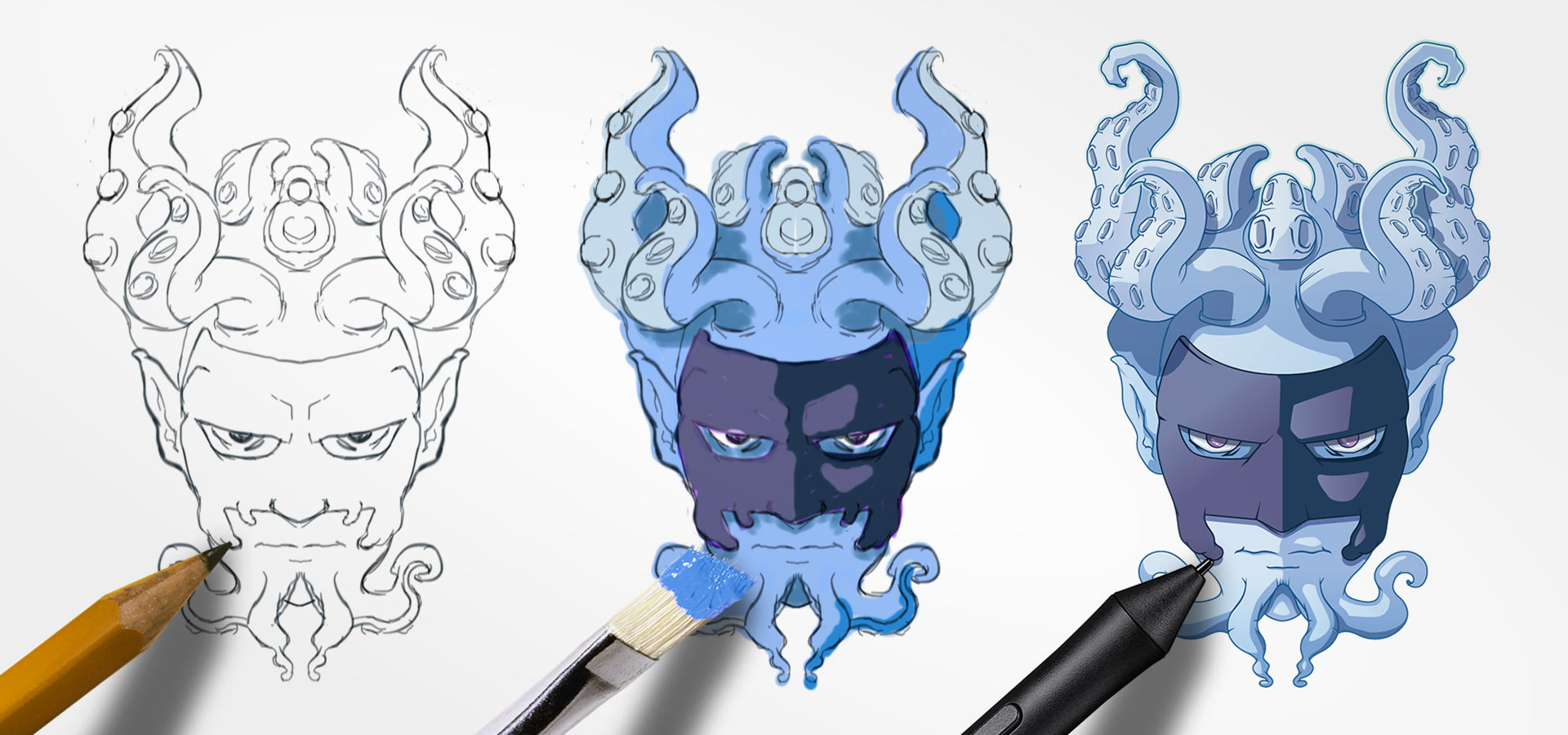 Testing new waters to enhance the logo design process
We wanted to take the opportunity to also push our own expertise by learning new techniques and bolstering old ones by creating our mascot concepts in a digital paint package before finalising the vector scalable logo that would fit all future needs (eventually we will expand the project to create a full digital scene for our new titan as a painting). After reviewing many, many packages, we settled on using
Adobe Photoshop
and
Autodesk SketchBook
. Photoshop has been a staple in our arsenal for many years for photo manipulation and editing, but not for painting and sketching.  
Ultimately, due to it being a dedicated drawing package and something totally new, Sketchbook was used for our playground, sketching and fleshing out the concepts of our character, from a generic rough face, to a more refined and unique entity to itself. Once we narrowed down his features and a skin tone palette, we were all set to take the logo into Illustrator to create the final vector version to compliment our brand typography. This can be scaled or shrunk to any size without degradation in quality, from a business card to a billboard.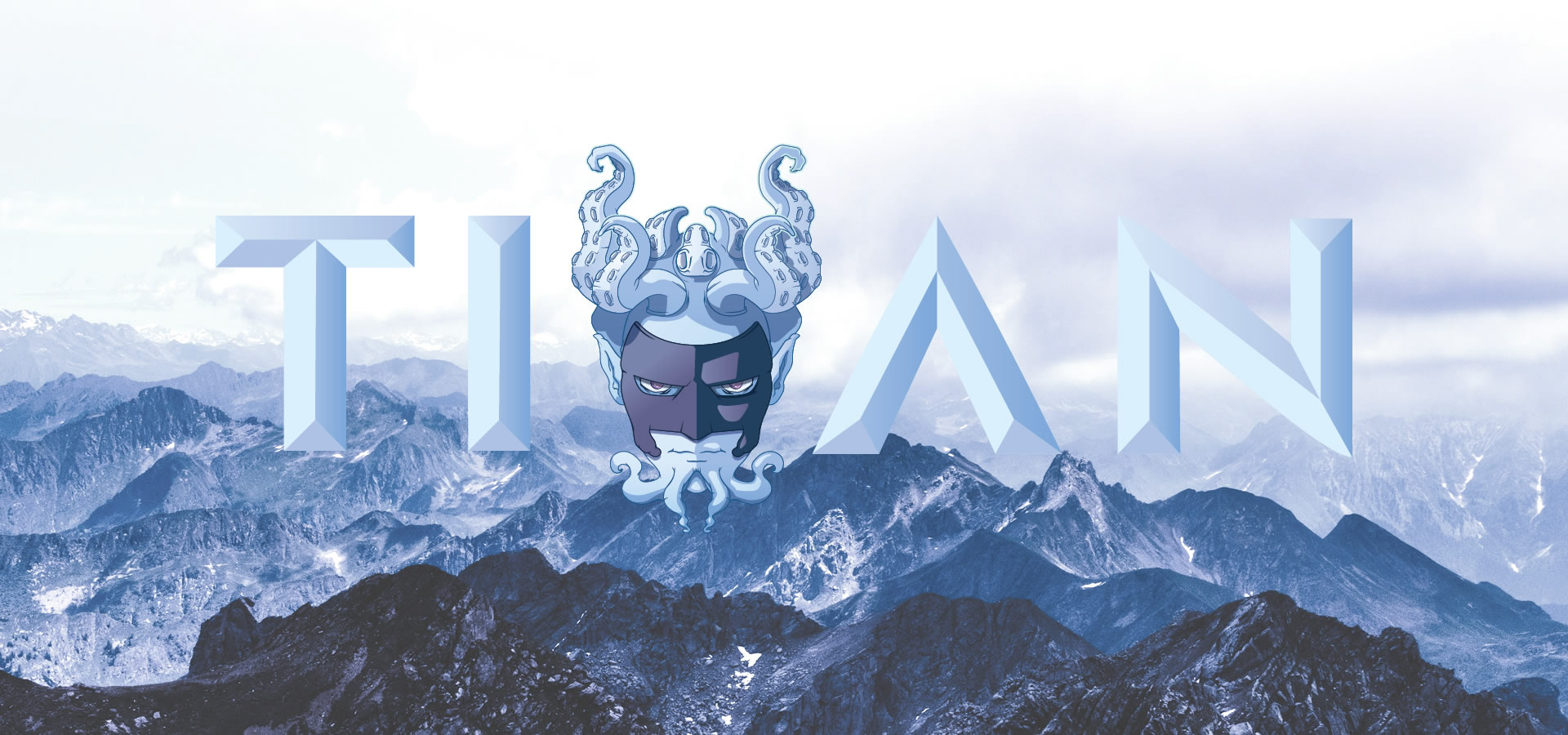 A streamlined interface and UI created faster and simpler concept turnarounds
SketchBook is surprisingly straightforward to get something committed to paper, for a complete novice to 'traditional' digital painting and with using a new tablet to boot (well, new as in newly dusted off after being pulled from the recesses of our artwork cupboard!). 
The default brush set really helps simplify the process, with options to edit and tailor them to your tastes, with colour, opacity and size wheels on hand at all times to speed up the process. I believe there's a vast amount to work through in the software to help create a more refined piece of artwork for concept design, but practice and consistency will be easier with such a guiding hand.
Stay tuned for our next update which will hopefully include the new front page masthead image featuring a fully painted digital artwork of our new Titan!